The 'pose uploader' has been updated it's now just 'the uploader' were you can upload all your poses rooms and objects in one simple window.
The uploading proses is still the same, for forms are not different, they've just been put in the one simple one page, unlike the three uploaders having their own page, this way it's nice and quick and simple on one page.
Quick little 'tutorial' to show the changes.
To get to the uploader has not changed
Methods like: '!go uploader' or '!go poses' still gets you to the bodyshop "The Fur Change" here.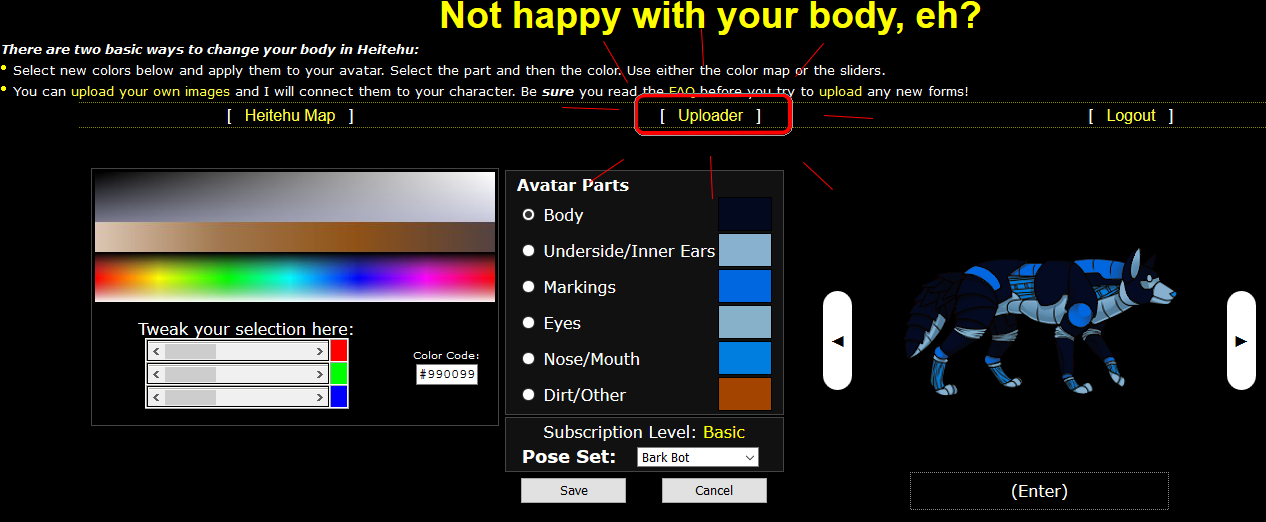 Or via the map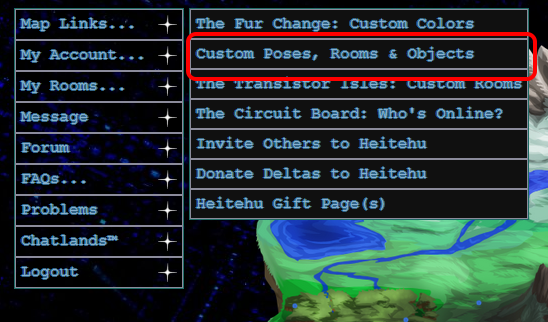 To change from using the '
Pose uploader
' to the '
Room uploader
' pick it from these tabs, same with the '
Object uploader
'

To get to  the section to upload your poses or rooms ect click the
'Pose uploader'
or room or object uploader depending on what you're uploading

It will release the upload form: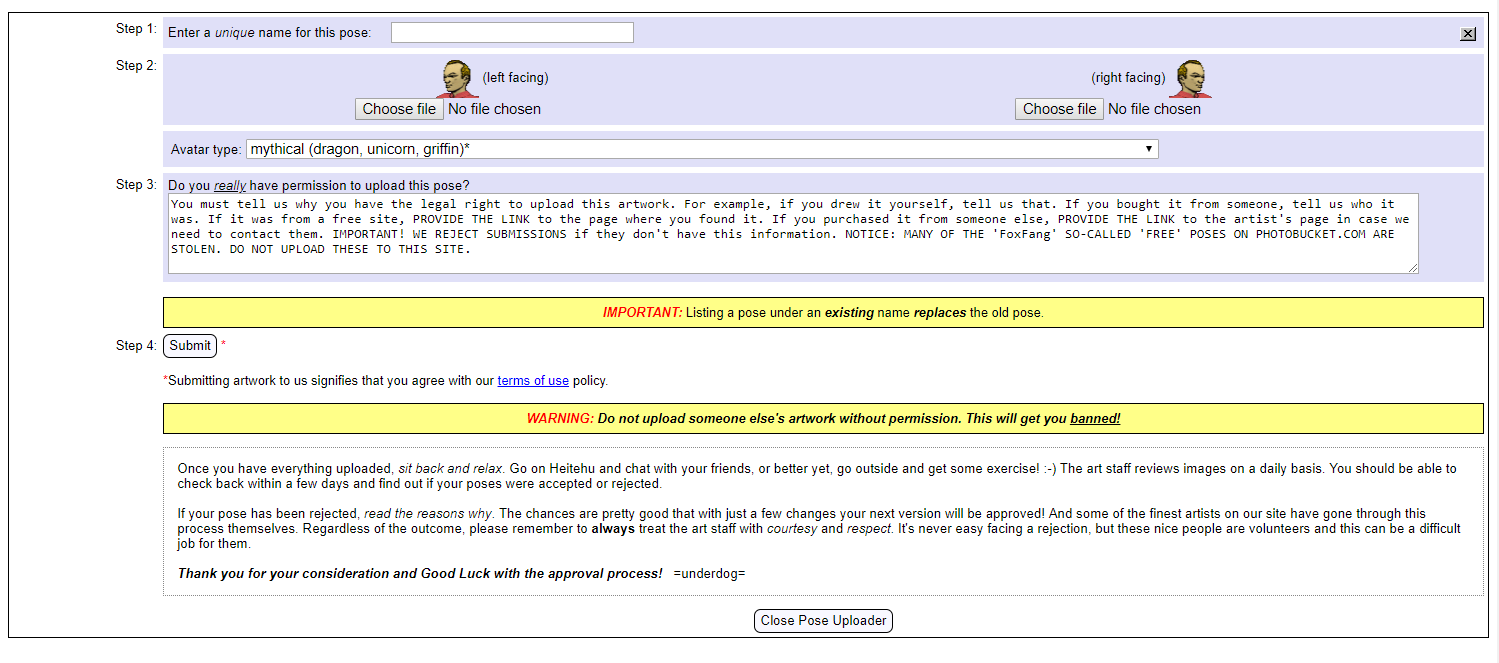 From there it's the 'norm' just follow the form as shown.