User: OMG HOW DO I GET THAT AWAY THING AND POSES?!
Admin: First of all, you need to have deltas
User: WTF are they?!
Admin: Well they are chat land currency, you buy them with 'real money' then once you have over 0.06 deltas, you can get a subscription and have poses and that away. There are 5 subscriptions to chose form. All cost different prices, here's a link to show the prices and details about the subs: Click here You can buy deltas, via PayPal or using a Credit Card.
Now here is a little image tutorial on how to CHANGE your subscription from FREE to a paid one
Go to the
MAP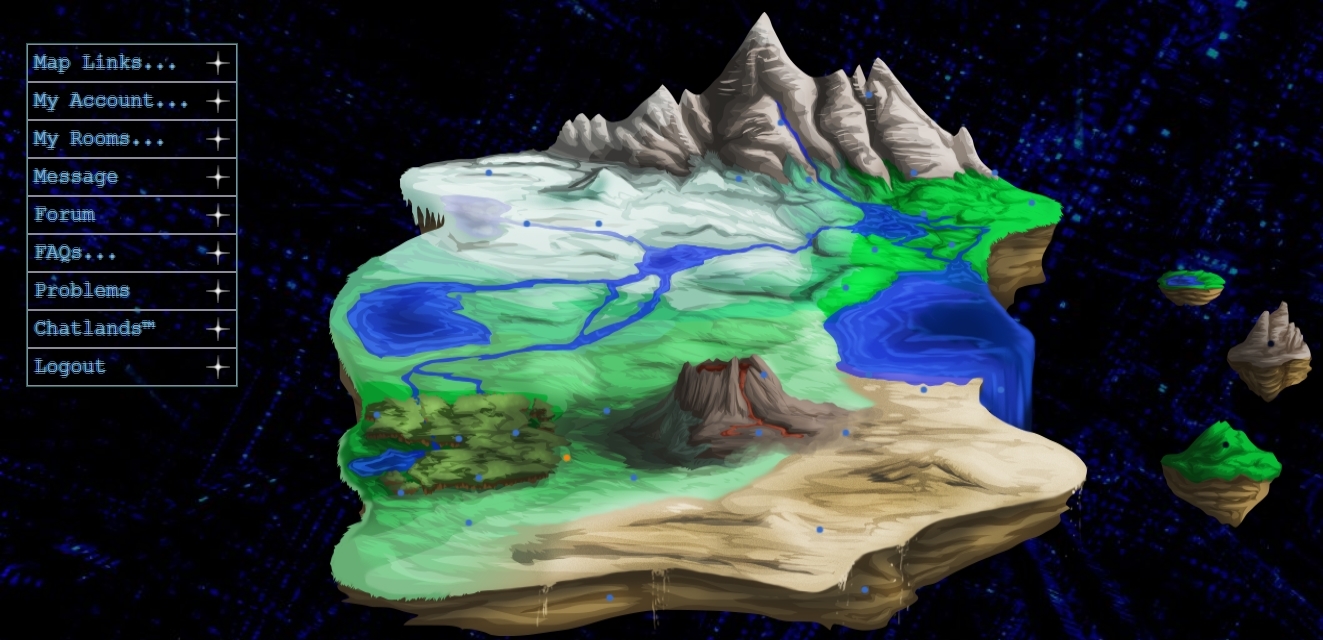 Go to the side menu then hover over
'My Account'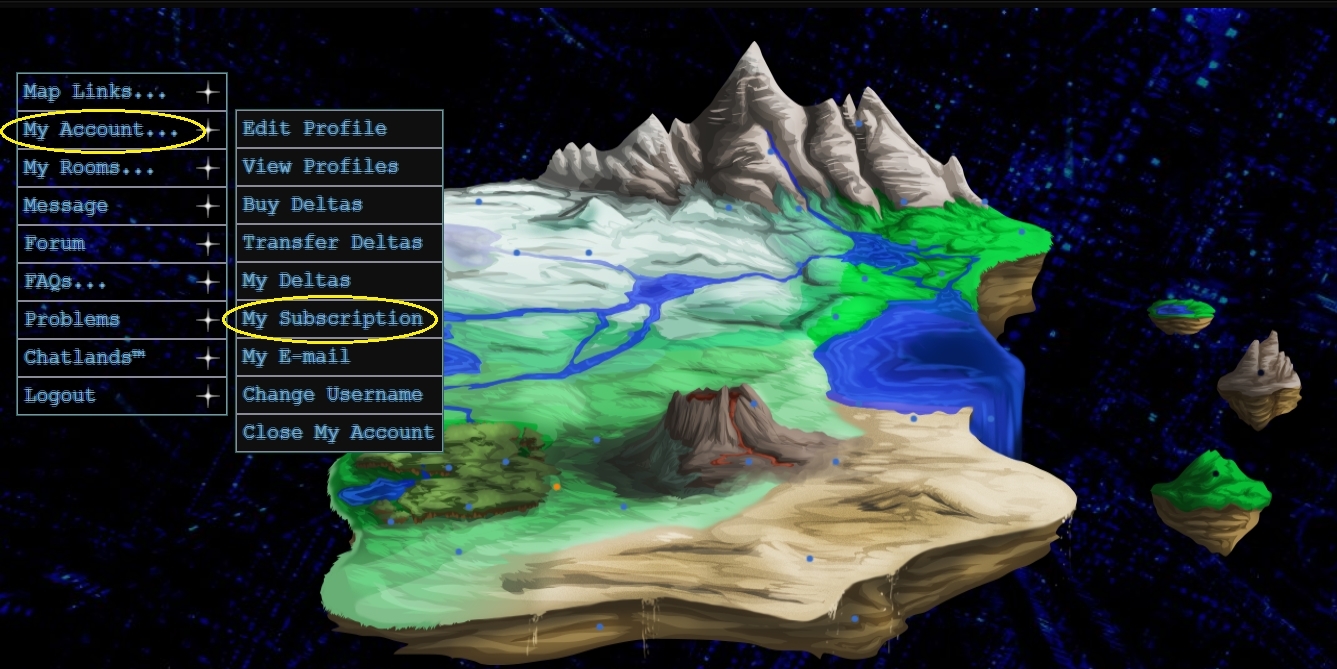 Click on
'My Subscription'
Once there, click on one of the subscription, you wish to use as you see it lets you know how many poses, or rooms ect.. You can have with each subscription.
NOW there's a lot more than just being able to upload poses and use the away message feature (you need the Standard sub for that). You can also with a high enough sub (Preferred), you have access to the Friends list, where you can add people as friends and they show up on the map to the right below where it tells you how many admins are on. By adding friends, you just simply use the '!friend
' while in a room and NOT on a whisper tab, or you could click on the user and you'll see a option  'Friends' click that and you'll get a small window pop up, asking you to confirm the request.

That ends this tutorial, feel free to PM me Shade or Techah, if you have a tutorial in mind for the chat, or would like to see something become a tutorial. =]