Forum rules and regulations
First off, please note: You are responsible for your password and its safe keeping, it is NOT wise or permitted to give out your chat or forum password, or to let a friend 'borrow' your account.
These rules may change, or be updated so check back often.
If you have any questions or concerns about any of the rules, feel free to contact Ford.
1. The Rating:
Everything is to be kept rated PG-13. Meaning no sexual references, pornography, suggested drug use or any form of illegal drug talk, or excessive swearing.
2. Bashing:
Bashing anyone according to religion, sexuality, gender, or race will NOT be tolerated. And will result in a permanent ban here on the forum and chat.
3. Spamming:
Spamming a topic, spam in any shape of form, is not allowed.
If you're unsure what 'spam' is, click here.
4. Behaviour:
Nasty behaviour, or flaming will be removed IMMEDIATELY and users will receive a warning from one of the Staff. Depending on the offence, a ban could be put in place.
5. Bumping:
Bumping old or dead topics is annoying and confusing to users. Checking the date before you post, could be needed before you decide to bump the topic. If you bump a well outdated or dead topic, you will receive a warning from one of the Staff, to not bump that topic.
6. Double-posting:
Double-posting is also not allowed. There are only 2 exceptions to this. The creator of the topic is posting updates/ bumping the thread from another page of the forum, or technical mishaps such as lag/slow connection or it being a glitch. If it is, let one of the Staff know and we'll delete the double post.
7. Bans:
Bans will not be discussed on the forums! The post will be immediately removed and a warning given out to the user that posted. This includes discussing bans from other sites, like WolfHome, DeviantART, ect. If you have any questions about bans please contact an Alpha.
8. Signatures:
Signatures are to stay within the 600 x 340 range. Over sized signatures will be given a warning, if not removed or altered to be acceptable, a ban may be put in place. Signatures with swearing, sexual content, bashing of religion or bashing of any kind, will NOT be tolerated. This includes links to anything above the PG-13 rating.
Signature size: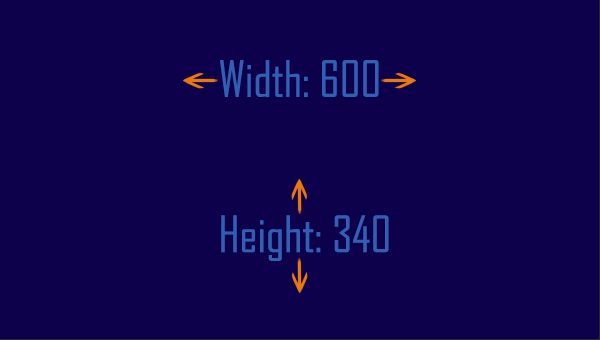 9. Art Work:
When posting your own, or another Artist's artwork, please post copyrights next to the piece of art and the artist's name. If it's of another artist's work MAKE SURE, they are happy for you to post their art.
10. Giving correct or proper credit:
Give proper credit, where it's due with art, this includes any form of art, be it writings/lyrics, drawing/digital art. There is a option in your 'Profile Settings', under 'Personalized profile' section where you are able to give credit. You MUST name the artist of your signature or avatar. 'Respected artist' will not do for credit, you must name the artist.
11. Making commissions:
If you decide to take commissions here, please note, that if you accept/take payment, for a commission and fail to do the piece you are commissioned without an acceptable reason (not having time, is NOT acceptable, you should plan time when taking something that requires payment), you will be banned from the chat and forum. If you refund the payment, no ban will be placed.
12. Copyright:
If you have an image in your avatar or signature, you must provide the copyright.
Which simply means, if for example.
You have a Marvel character as your avatar, such as Deadpool, Wolverine and so on you need to put in the 'Avatar
' section in your profile, 'Marvel'.
- If you have art done by someone, you need to provide the name of that artist, and of course have the permission to use their art. Copyrighted character like Deadpool or, Deathstroke (yes I know Deathstroke is DC) and so on, can be used and have the studio they come from as their copyright.
- Or if you made the art, simply put 'me' or 'myself'. Whatever you prefer.
- If you have a celebrity, that isn't dressed or made to be a character from a show, you can simply put their name in the copyright section. Example; if you have Ryan Reynolds just being himself, then you'd put his name.
Incase someone doesn't know how;
Click on 'Profile' then scroll to the 'Avatar
:' or 'Signature
:' section and type in the copyright there.